What is Viagra?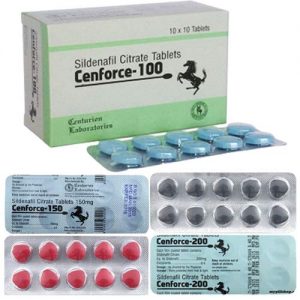 Viagra is a brand (trade) name for the drug Sildenafil. It is used to manage erectile dysfunction in men. The name "Viagra" is a registered trademark of the pharmaceutical company Pfizer which developed this medication.
How did Viagra appear?
Pfizer was developing a new substance to treat cardiovascular diseases. The main active ingredient that the specialists considered was Sildenafil Citrate. It was assumed that the substance would improve the blood flow in the heart and consequently, blood pressure would lower.
However, the results of the studies conducted in 1992 in Sandwich, Great Britain did not show the expected result. The substance did not have any effect on the function of the heart and did not lower blood pressure.
Interestingly, but men volunteering in the studies were not willing to give the medication back. No one expected the reason why it was so. It turned out that the drug improved their erectile dysfunction. While the blood flow to the heart was the same, circulation in the pelvic organs and the genitals was significantly improved.
Marketing specialists reacted to this unexpected property of Sildenafil Citrate with due attention and were able to recognize in it a powerful means in fight against erectile dysfunction.
Since 1993, long-term clinical trials necessary to confirm Viagra properties have begun. As a result of these tests, high Viagra efficiency for erectile dysfunction treatment and high safety of this drug have been proven.
On March 1998, US Food and Drug Administration approved Viagra use for erectile dysfunction.
What should you know before taking Viagra?
Interaction with other drugs. Contraindications.
Before taking Viagra, consult your doctor and notify him or her about all other drugs you are taking. Taking Viagra with certain other medicines can cause serious consequences dangerous for your health.
Do not take Viagra if you are already taking such nitrates as nitroglycerine, isosorbide mononitrate and dinitrate or recreational drugs "poppers" as it can cause a sudden and serious drop in blood pressure.
Do not take Viagra and its analogs such as Levitra (Vardenafil), Stendra (Avanafil), Sialis (Tadalafil).
It is not recommended to take Viagra and Revatio.
Never take Viagra and other medications for erectile dysfunction without consulting your doctor.
Drinking alcohol with Viagra may lower your blood pressure and have the opposite effect.
Grapefruit or grapefruit juice may interact with Viagra and lead to unwanted side effects. Avoid the use of grapefruit products.
People aged over 65 years old should take Viagra with caution as it may have certain negative consequences.
Side effects
If you are over 18 years old and under 60, you have no serious diseases and do not take medications, you may have the following side effects after taking Sildenafil:
Headache, muscle pain and backache.
Indigestion and upset stomach.
Low blood pressure, stuffy nose, runny nose, nosebleed, sleeping disorders.
RARE: as a result of decreased blood flow to the optical nerves, temporary sudden loss of vision may occur. People aged over 50, with diabetes, suffering from cardiovascular diseases and high cholesterol are in a group of risk. Smokers and people with eyesight disorders are also at a greater risk for this adverse effect.
RARE: painful erection that lasts more than 4 hours.
Side effects that require an immediate call to a doctor
The following adverse effects occur very rarely but some people may have them. The following symptoms and conditions require medical help.
Allergic reaction with itchy skin, rash, flaky skin, skin and mucosal edema, blistering.
Difficulty with breathing and/or swallowing, difficult speech, swelling in the face, throat, tongue and lips.
Problems with heart rhythm, tightness and pain in the chest.
Light-headed feeling, loss of coordination and faintness.
Severe persistent headache.
Indigestion, vomiting.
Loss of vision or hearing.
Shortness of breath even at rest.
Hematoma and bleeding with no apparent injury.
Viagra dosage and use
Viagra is a prescription drug, strictly follow your doctor recommendations and do not increase or decrease the dose. Do not take Viagra longer than it was prescribed to get even better results.
The recommended starting dose of Viagra for most of the patients aged under 60 years old is 50 mg.  Take Viagra an hour before the sexual activity. Viagra has shown to improve erectile dysfunction within 30 minutes and up to 4 hours after you take the drug. If you are not sure about when you are going to have sex, you can take Viagra within this time period. The maximum dose of Viagra is once a day regardless of the number of sexual activities.
The dose may be reduced to 25 mg or increased to 100 mg (not more!) depending on the individual efficacy and tolerability. Viagra can be taken with or without food.
Remember that Viagra induces erection only in the presence of sexual stimulation. The drug does not replace sexual stimulation but only assists to it.
Viagra generics
What is a generic drug?
A generic drug is a pharmaceutical drug that has the same chemical substance as the drug that was originally developed but manufactured under a different brand name.
It takes a lot of time to develop a new medication. A new substance or a combination of substances are not introduced to the market until it undergoes long-term research and clinical studies. Only when the results are positive – which is not always the case – a patent is issued. Thus, it took 5 years for Viagra to enter the market since the first studies began.
The patent remains in force for a limited period of time when only the drug developer has a right to manufacture the medication.
Why is it so? Laboratory and clinical studies cost millions of dollars. Of course, the company wants to recover its expenses to start developing new drugs. For this reason, the drug developer becomes a monopolist in the market for a certain period.
When the term of the patent expires, other companies are entitled to manufacture drugs with this active substance. These drugs become generics.
Each medication has several names. One is a chemical name, the other is an international non-proprietary name (INN) and the third is a brand (trade) name.
A chemical name is little understood names of three- and five-layer mononuclear hydrates etc. this name does not give a hint about the action of the drug especially to people who studied chemistry only at school. The chemical name of Viagra is 5-[2-ethoxy-5-(4-methylpiperazin-1-yl)sulfonylphenyl]-1-methyl-3-propyl-4H-pyrazolo[4,3-d]pyrimidin-7-one.
INN is a unique name of the active substance. This name is approved by the WHO and manufacturers must clearly show it on the packaging. Sildenafil is INN.
A brand or trade name is the name for the drug given by the manufacturer. Consumers recognize drugs by their brand names. Viagra is a brand name of Sildenafil and only Pfizer can use this name.
Viagra and its generics
Pfizer's first patent for Viagra was in force until 2010. So the company received a patent for 12 years. However it extended the patent several times and now it is in force until 2020 – 22 years in total since Viagra first entered the US market.
In December 2017, the US market saw Viagra generic that was approved by the FDA. It was manufactured by the company Teva. Pfizer and Teva pursued litigations over several years until finally, they reached an agreement. Teva manufactured Viagra generic under the authority of the drug developer. Teva's generic is available in three doses – 25 mg, 50 mg and 100 mg – as the original drug of Pfizer.
Viagra in India
While in the USA such issues are solved in a civilized way, India prefers a different approach. Pharmacological industry in India is well-developed, there are many drug developers who manufacture various drugs. They rarely take care of the patents.
There are dozens if not hundreds of Viagra generics from India.
All Indian generics are formally prohibited in the USA, the European Union, Canada and other countries. However, when there is demand, there is supply. And generics are found in these markets, though illegally.
Why is the demand so high? Because generics are cheap. They are much cheaper than original Viagra and almost anyone can afford them.
Such medications are distributed in online drugstores that are not officially registered.
Where can I buy Viagra? Can I buy Viagra without a prescription?
Viagra of Pfizer (Sildenafil Citrate) is available only with a doctor's prescription. Even online drugstores require a copy of your prescription.
Illegal stores and pharmacies sell cheaper analogs of Viagra manufactured in India without any prescription or other documents.
As these sites are illegal, from time to time they are closed upon the request by the law enforcement agencies. But some time later they appear again only with a different web address.
Actually, it is not only the price of generics that attracts the customers. Many men are too shy to buy Viagra as they are confused to confess that they have erection problems.
Viagra saves lives premature babies' lives
A premature baby is a baby born before 37 week of pregnancy. According to the US statistics, one in ten babies is born prematurely.
The earlier the baby is born, the higher the risk of health problems and survival.
Premature babies are typically born with immature lungs and may require a mechanical ventilator to breathe. Sildenafil (Viagra) widens blood vessels inside the lungs, lowering pressure and allowing the lungs to function more efficiently.
Viagra has been used in small doses to allow doctors to reduce ventilator settings.
Viagra increases athletic performance
There have been a few studies conducted investigating the use of Viagra to enhance athletic performance. The majority of these studies were in cyclists.
For most athletes, Viagra has no effect. One 2006 study did show an improvement in the cyclists at high altitudes (about 4.000 meters above sea level). Eleven athletes took part in this studies. One cyclist withdrew because of an intolerable headache. On average,  performance improved by 39%, compared to the others.
Experts who have reviewed these trials have concluded that there are distinct individual differences in the way people respond to Sildenafil. Interestingly, cardiovascular function during exercise is improved at high altitudes.
Viagra helps to save endangered species
For centuries, people killed animals and used their parts to aid their sex life with virtually no proof that this really works. However, Rhino horn, tiger bones, seal penises or reindeer antler were used almost on an industrial scale.
Now when Viagra and its generics appeared, the demand for these parts from exotic and endangered animals appears to have dropped. People do not need to hunt for extinct animals and kill them for the sake of their bones, horns or genitals.
Viagra is not a sex stimulant
Viagra does not increase a man's desire to have sex. Any number of things can contribute to low libido, including low testosterone, depression, stress, relationship problems, prescription medicines, too little or too much exercise, alcohol, and drugs etc.
Viagra only works in the presence of sexual stimulation, it does not increase sexual urge. So it's crucial to talk to your doctor if you think your sex drive has dropped. Your doctor may suggest therapy if the issue is psychological or a change in medication if that is contributing to your low libido.
Improving your diet and losing weight may also help. In some men, testosterone replacement therapy may be considered.
Viagra is not for women
There have been several studies that have investigated Viagra use in women. No conclusive results have been obtained so far with regards to improving sexual satisfaction or experience and Viagra is not recommended for use in women.